Rajeev Mehrotra given extension as RITES CMD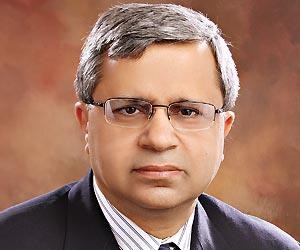 Shri Rajeev Mehrotra presently Chairman and Managing Director of RITES has been given an extension till June 2021 ,The Appointments Committee of the Cabinet approved the extension of tenure of Mehrotra from October 11, 2017 to June 30, 2021, the date of his superannuation, the order issued by the Department of Personnel and Training.
Shri Rajeev Mehrotra, FICWA has been the Managing Director of RITES Ltd. since September 1, 2011 and serves as its Chief Executive Officer. Mr. Mehrotra served as Director of Finance at RITES Ltd. since October 10, 2012 until September 01, 2013. Mr. Mehrotra has over 25 years of work experience in various areas of finance including resource mobilization from domestic and international financial markets, financial risk management, treasury operations, borrowing and lending operations, financial accounting, taxation, investment of surplus funds, lending policies, accounting policies, corporate financial management information systems and project appraisal. Prior to joining RITES, Mr. Mehrotra worked with PFCL between 1989 and 2007, where he last served as an Additional General Manager. He has also worked with NHPC Limited between 1982 and 1989. He has been Chairman of Tanzania Railway Limited. since November 1, 2010. He has been Chairman and Whole Time Director of RITES Ltd. since October 11, 2012 and October 12, 2007 respectively. Mr. Mehrotra is a Fellow Member of the Institute of Cost and Works Accountants of India, Kolkata. He has received training in financial management of power utilities from the Global Utilities Institute at the University of Samford, Alabama, USA and has also received advanced training in project appraisal and investment analysis from the Harvard Institute of International Development through their programme organized in conjunction with the National Institute of Financial Management, Faridabad. Mr. Mehrotra holds a bachelor's degree in commerce from the University of Rajasthan.
IndianBureaucracy.com wishes Shri Rajeev Mehrotra the very best.