Popularizing AYUSH System of Medicine Globally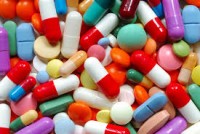 In line with its mandate to promote AYUSH systems of medicine across the globe, the Ministry has already set up Academic Chairs in three countries namely Hungary and Trinidad & Tobago (Ayurveda Chair) and South Africa (Unani Chair) with the objective to promote academic and collaborative research activities on AYUSH systems abroad; to develop quality standards of AYUSH education in foreign educational institutes; and to create awareness about strength of AYUSH systems. Memorandums of Understanding (MoUs) for setting up of AYUSH Academic Chairs have also been signed with Universities in Russia, Indonesia, Slovenia, Thailand (for Ayurveda Chair) and Armenia (for Homoeopathy Chair).
MoUs for undertaking collaborative research have also been signed with Charite University, Berlin, Germany; Royal London Hospital for Integrated Medicine, UK and National Centre for Natural Product Research (NCNPR) University of Mississippi, USA and College of Homoeopathy (COH), Ontario.
To constructively engage the Foreign Governments/ Universities and other educational Institutes for promotion of AYUSH systems, the Ministry of AYUSH closely liaise with Ministry of External Affairs (MEA) and our Missions abroad. Before signing, the MoUs are got vetted by the MEA.
The Ministry of AYUSH has signed Country to Country MoUs on cooperation in the field of Traditional Medicine. Twenty AYUSH Information Cells have been set up in 19 countries (two in Indonesia) in the premises of the Indian Missions/ICCR Cultural Centre for dissemination of authentic information about AYUSH systems of medicine. In addition, the Ministry of AYUSH organizes/ participates in international exhibitions/ conferences/ workshops/ seminars/ road shows/ trade fairs, etc. specific to Traditional Medicines, to have wider reach for propagation of AYUSH systems of medicine. Incentives are also being provided to AYUSH drug manufacturers, entrepreneurs, AYUSH institutions, etc. (i) for participating in International exhibitions, conferences, workshops, seminars, road shows and trade fairs, etc. for generating awareness amongst the participating public about the Indian Medicines and; (ii) registration of AYUSH products with regulatory agencies of different countries to enhance export of these products.