PM to inaugurate global conference on consumer protection in Delhi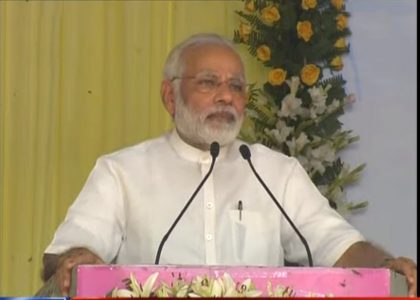 Prime Minister Narendra Modi will inaugurate a global conference on consumer protection in New Delhi today. This is the first time that an international conference on consumer protection is being organised by India for countries of the region which account for a majority of the global consumers and share common challenges and experiences.
The conference will deliberate upon steps taken by Asian countries to implement the United Nations guidelines on consumer protection as well as challenges faced by consumers of financial services and e-commerce.
The two-day conference will have six working sessions on the subjects of UN Guidelines for Consumer Protection and Implementation, Stakeholder Participation in Consumer Protection, Protection of Online Consumers, Stakeholders participation, Protection of vulnerable Groups of Consumers and Consumer empowerment through education. Experts from different countries and India will present their papers and views.
Twenty two countries from East, South and South-East Asia are participating in the conference. These include China, South Korea, Singapore, Bangladesh and Sri Lanka.