PM meetings with ASEAN Leaders in Delhi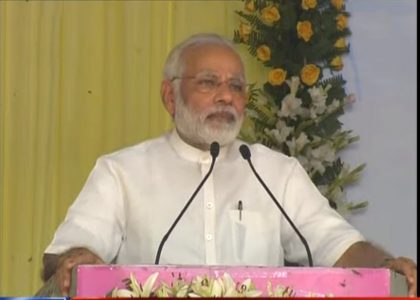 Prime Minister Narendra Modi will hold bilateral meetings with leaders of three ASEAN nations – Vietnam, Philippines and Myanmar – in New Delhi . Mr Modi will meet his Vietnamese counterpart Nguyen Xuan Phuc, Philippines President Rodrigo Roa Duterte and Myanmar's State Counsellor Aung San Suu Kyi.
The Prime Minister will hold a total of nine bilateral meetings with leaders of Southeast Asian countries on the sidelines of the India-ASEAN Commemorative Summit that begins in the national capital tomorrow. Mr Modi will meet with the leaders of Thailand, Singapore and Brunei tomorrow, and those of Indonesia, Laos and Malaysia on Friday.
In an unprecedented event, all the ASEAN leaders will also be the Chief Guests at the Republic Day parade on Friday. Our correspondent reports that the focus at the two-day India-ASEAN Commemorative Summit will be on counter-terrorism, security and connectivity.