Piyush Goyal and Jharkhand CM to inaugurate 3 day Jharkhand Mining show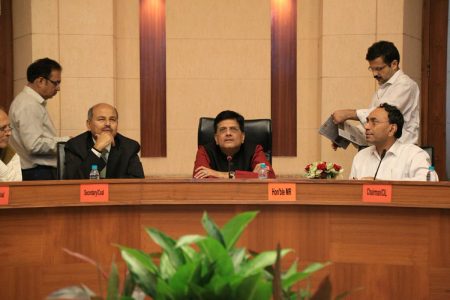 Union Minister Piyush Goyal and Chief Minister of Jharkhand Raghubar Das will inaugurate a three -day "Jharkhand Mining Show" at Prabhat Tara ground in Ranchi. This show will continue till Wednesday and there are proposal for auctioning of 23 mines during this period. There will be a MoU between CCL and MECL . Many others MoUs are lined up. More than two thousand delegates have enrolled for this show.
In Himachal Pradesh, campaigning for ensuing state Assembly election is picking up as senior leaders of both BJP and Congress are addressing public meetings. BJP President Amit Shah will campaign in Banikhet of Chamba district and Chalwara of Kangra district today. On the other hand, Congress leader Anand Sharma held meeting with party workers in Shimla yersterday.