P Shakil Ahamed appointed Sr Executive Director & OSD | REC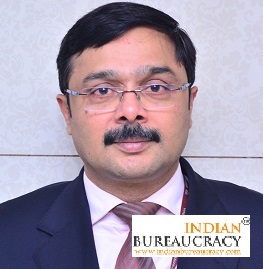 Shri P Shakil Ahamed IAS (Assam Meghalaya 1995) presently Joint Secretary, Department of Agriculture & Cooperation has been appointed as Senior Executive Director/OSD in Rural Electrification Corporation Ltd. (REC) under the Ministry of Power for implementation of 'SAUBHAGYA' Scheme for a combined seven year tenure upto 24.06.2019 by treating the post as Non-CSS as a one time measure.
About Dr. P Shakil Ahamed: Dr. P. Shakil Ahammed, an IAS Officer of 1995 batch of the Assam &Meghalaya cadre has joined REC on deputation with effect from 21st Nov 2017 as Sr. Executive Director for handling the coordination of implementation of various Government programmes. He has rich and varied experience of handling projects/assignments in various sectors which include Education, Tourism, Skill Development, and Information & Public Relations. Prior to joining REC, Dr. Ahammed was working as Joint Secretary in the Department of Agriculture and Cooperation where he was in charge of the Horticulture Mission for India. Dr. Ahammed has worked in several capacities with various departments/Offices such as Director in the Prime Minister Office, Director Tea Board, in the Indian Embassy at Moscow, apart from having handled several prestigious assignments for the Govt. of Meghalaya.
IndianBureaucracy.com wishes Dr P Shakil Ahamed the very best.