P K Rawat concurrently accredited as Ambassador to Timor-Leste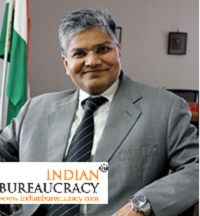 Shri Pradeep Kumar Rawat IFS (1990), presently Ambassador of India to Jakarta, has been concurrently accredited as the next Ambassador of India to Timor-Leste, with residence in Jakarta.He is expected to take up the assignment shortly.
Shri Rawat joined the Indian Foreign Service in 1990. He opted to learn Mandarin Chinese as his foreign language and served in Hong Kong and Beijing between 1992 and 1997.Shri Rawat returned to Delhi in 1997 and served in East Asia Division for over 3 years. He then served as First Secretary in Indian Mission in Mauritius.During his stint in Indian Embassy, Beijing (China) between 2003 and 2007, he functioned as the Deputy Chief of Mission.
Shri Rawat returned to the Ministry of External Affairs and worked as Director (China) in East Asia Division between 2007 and 2009 and thereafter he was on deputation to South Asian University for 10 months. He then served as Joint Secretary in the Ministry of External Affairs, New Delhi from August 2013 to August 2017.