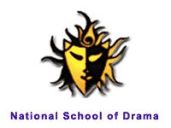 Minister of State for Culture and Tourism (Independent Charge) and Minister of State for Civil Aviation Dr. Mahesh Sharma has informed that on the basis of the recommendations made by the Broad Based Committee for opening up of 5 regional centres across the country, NSD Society proposed to establish 5 regional centres.
These centres,  one each at Kolkata, Mumbai/Goa, J&K, North-East beside upgrading the existing Regional Resource Centre (RRC), Bengaluru to a full-fledged regional centre. These regional centres were to be established in consultation with the concerned State Governments, who were required to provide accommodation for the purpose. Only the Government of Karnataka has allotted land for the purpose at Bengaluru. NSD has started one year teaching training programme in the Bengaluru Chapter commencing from academic session 2014-15. In addition, under consolidation of Out-reach Programme in the North-East Region, NSD has opened its Centres in Sikkim and Tripura.
IndianBureaucracy.com wishes the very best.