ISRO successfully launched of PSLV-C37 & CARTOSAT satellite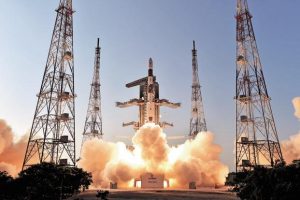 Indian Space Research Organisation has created history by injecting a record 104 satellites into orbit in a single launch. ISRO successfully launched 104 satellites including Cartosat-2 onboard PSLV-C37 at 9:28 AM this morning from Satish Dhawan Space Centre in Sriharikota.
In a text book launch, the heavy duty rocked blasted off majestically from the First Launch Pad of Satish Dhawan Space Centre. All the satellites were successfully put into a 505 km polar Sun Synchronous Orbit.
Exactly 17 minutes of the launch, Cartosat-2 was separated and a minute later the two ISRO nano satellites were put in the intended orbit. Little later the other 101 nano satellites were injected into intended orbit in pairs.