IRS officers Manish Sinha,Kajal Singh, Charul Barnwal posted to the Revenue Dept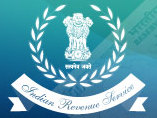 Three officers belonging Indian Revenue Service (IRS) of Customs & Central Excise cadre have been posted to the Dept. of Revenue. The officers are:-  1) Shri Manish Kumar Sinha IRS (C & CE ;1993) appointed as Commissioner (Central Excise), 2)  Ms. Kajal Singh IRS ( C & CE ;1992) will be Commissioner, RI & I. and 3)  Ms. Charul Barnwal IRS (C & CE ;1991 )will be Commissioner, Legal. Their tenure with the Department of Revenue would be for 5 years.
IndianBureaucracy.com wishes them the very best for the new assignments !