Indian Economy Improves to 55th Rank in Global Competitiveness Index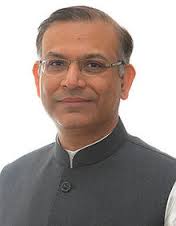 India's ranking has improved to 55th in the Global Competitiveness Index (GCI). The improvement in India's ranking in the GCI can be attributed to recent improvements in macroeconomic fundamentals, continuation of ongoing reforms process and improvement in business sentiments with innovative steps taken by the Government to facilitate 'ease of doing business'. With sustained efforts of the Government, there has been improvement in budget and current account deficits according to Shri Jayant Sinha, Minister of State in the Ministry of Finance.
IndianBureaucracy.com wishes the very best.