India- East Africa Business Forum & Exhibition| Namaskar Africa 2019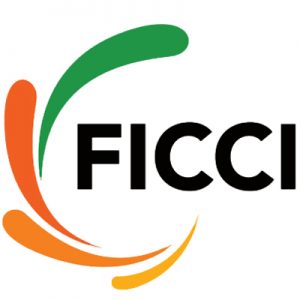 "Namaskar Africa", FICCI's flagship business initiative in Africa is going to be organised in partnership with the Ministry of Commerce & Industry, Government of India. The focus of this year's initiative is on East Africa with Kenya & Tanzania as a focus country.
The India – East Africa Business Forum and Exhibition would be held in Kenyatta International Convention Centre, Nairobi City – Kenya on January 24-26, 2019. & Diamond Jubilee Hall, Dar Es Salaam – Tanzania on January 28-29, 2019. This initiative would be supported by Government of Kenya & Tanzania, Government of India besides leading industry associations, investment bodies and other stakeholders from East African countries. This Business Forum is also expected to witness industry participation from India as well as neighboring East African countries like Uganda, Ethiopia, Rawanda, Somalia, Eritrea, Burnudi, Madagascar South Sudan, Zimbawe, Mozambique, Mauritius, Zambia, Djibouti, Seychelles, Malawi, Comoros, Reunion, Mayotte.
Namaskar Africa is an established business networking platform with following components
Business Forum
Business Exhibition
Structured B2B Meetings
Interactions with Ministers /Sr. Govt. Officials / Head of nodal institutions of Kenya & Tanzania & other East African countries (subject to their availability and prior appointments)
Doctors Conference & Other health care related sessions
Focus Sectors
Agriculture and Food Processing
Education
Healthcare & Pharma
Information & Communication Technology
Infrastructure, Construction & Energy
Benefit of Participation
Minister and senior Government officials
Procurement agencies
Investment Promotion Agencies
Private sector businessmen
National Companies
Financial Institutions
Regulatory Bodies
Business Associations
Traders
Investors
Service Providers
Other sectors of interest to participants & scope of business
Participation Charges
Participation Charges: INR.2,25,000/-
9 m2 Booth with Basic Furniture which  Includes
Octonorm wall and carpeted Area
Chairs – 03
Reception Table
Round Table
Spot Lights – 05
Dustbin – 01
Electricity Point – 01
Fascia Board with company name