Gujarat government cuts 4% VAT on petrol, diesel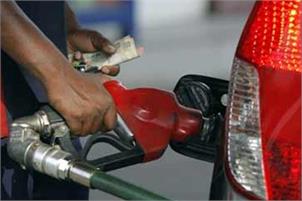 Gujarat government has announced to cut prices of petrol and diesel in the state with effect from midnight tonight. Chief Minister Vijay Rupani and Deputy Chief Minister Nitin Patel made the announcement at a press conference at Gandhingar morning.
Reports that following the announcement, petrol price has been cut by Rs 2.93 per litre, while diesel price has been slashed by Rs 2.72 a litre. The Government announced to reduce 4 per cent VAT on petrol and diesel prices. Chief Minister Vijay Rupani said reduction in VAT will cost the state exchequer around Rs 2,316 crore annually.
After the reduction, the current 24 per cent VAT on petrol and diesel will now come down to 20 per cent. Mr Rupani said Gujarat has become the first state to respond to the Centre's appeal to cut taxes on petrol and diesel.