Government to introduce Food Street at global food fair in New Delhi
Government has said, it will introduce a curated food experience zone 'Food Street' at the global food fair in November in New Delhi.Talking to reporters, Food Processing Minister Harsimrat Kaur Badal said that the aim of this food event is to attract more investment in the food processing sector.
The experiential platform will bring together culinary practices, flavours, fragrances from cuisines across the world.Chef Sanjeev Kapoor will be the brand ambassador of the event at the global food fair.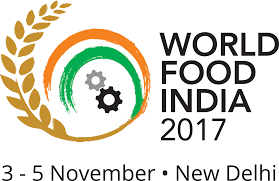 The Minister said the global food event, which is being held in India for the first time, will provide a platform to investors to taste the food and then take a call on investing in India under the 'Make in India' programme.The government had last year allowed 100 per cent FDI for marketing, including through e-commerce, of food products manufactured and produced in India.