Centre recommends amendments to Delhi Master Plan 2021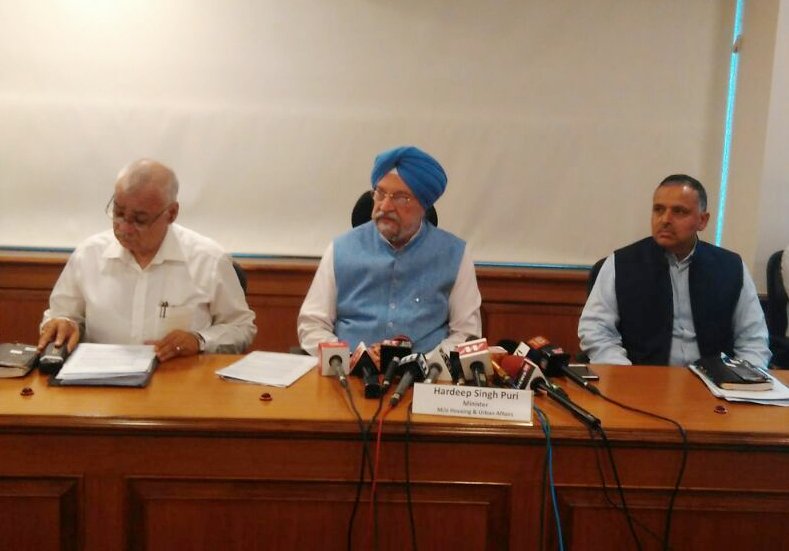 Minister for Housing and Urban Affairs Hardeep Singh Puri has said that the Centre has recommended amendments to Delhi's Master Plan 2021, which includes shifting of pubs, clubs and restaurants from residential areas. Speaking to media in New Delhi yesterday, Mr Puri said, the recommendations include uniform Floor Area Ration, shifting of pubs, clubs and restaurants from residential areas and augmentation of infrastructure services such as water and sewage by concerned service providing agencies.
He said the outdoor unit of air-conditioning shall in no case extrude from the plot line or to be placed on the rooftop. He said, the recommendations finalised after deliberations with the traders, Resident Welfare Associations and other stakeholders and they will come for discussion in a crucial Delhi Development Authority meeting today, following which the Lieutenant Governor will approve the same.
He said the approved amendments to the Master Plan of Delhi 2021 will be then presented before the Supreme Court.The move aims to bring relief to the traders from a sealing drive, which was initiated late December at the instance of a Supreme Court-appointed monitoring committee.
Elaborating on the recommendations, Mr Puri said uniform Floor Area Ration on shop-cum-residence plot or complex of pre-1962 and post 1962 shall be permitted.There will also be uniform norms for utilisation of basement in all the shop-cum residential plots or complexes.