Bengal will provide 'support price' to technology companies for setting up facilities at the state's own Silicon Valley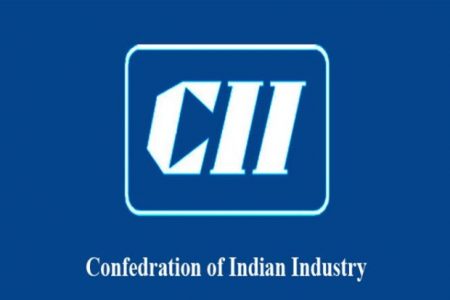 The West Bengal Government is all set to provide "support price" to technology companies for setting up their facilities at the upcoming Silicon Valley at Rajarhat-New Town.
"The State has decided to provide the support price to attract technology companies from across the world so that they can set up their units at an affordable cost in the proposed hub. A policy document will be announced very soon," Mr Debashis Sen, Additional Chief Secretary, Department of IT & Electronics, West Bengal, said at the 17th ICT East organized by CII here today.
The intent of the West Bengal Government is to create a strong platform and make a robust digital ecosystem that evolves and grows in Bengal," said Mr Sen.
"West Bengal wants to become a knowledge catalyst on upcoming technology for businesses. The state government has partnered a number of leading institutions for this. We have partnered Calcutta University on Quantum computing, with ISI on blockchain, with MAKAUT on Cyber Security, on robotics with NIT, and on innovation and Artificial Intelligence with IIT Kharagpur," Mr Sen said, adding that the West Bengal Government will organise a Blockchain Congress in December.
Mr Sen added that with the rise of tech companies like Byju, Alibaba and Tencent the "centre of gravity for technology-related businesses" is shifting from the West to the East. "BAT (Byju, Alibaba and Tencent) is taking over the traditional behemoths of the Silicon Valley in California. West Bengal is strategically creating a platform to take advantage of the emerging scenario," he said.
Mr Subrata Kumar Nag, Group CEO & ED, Quess Corporation, spoke of the need for looking at technology from users' perspective and understand it from a business perspective. He also dwelt on the rapid digital transformation India is undergoing now. "Sectors such as healthcare and education will depend heavily on digitization," Mr Nag said, adding that the digital economy will not only enhance ease of doing business but will also bring transparency and inclusivity to the system.
Mr V V Rajasekhar, Chairman, Chairman, ICTE subcommittee, CII Eastern Region & Group Chief Information Officer, ITC Limited, observed that the future of technology is becoming debatable, speculative and unpredictable. "It is becoming apparent that a very large quantum of operational human activities will be more and more automated leaving humans to delve more into the realms of the psyche and intellect that are still unexplored," he said.
"Business owners are of the view that the acceleration of change and the speed of disruption are hard to keep pace with or anticipate even for the most well informed. On the supply side, many industries are seeing the introduction of new technologies that create entirely new ways of serving existing needs and significantly disrupt existing industry value chains," Mr Rajasekhar said.
Mr Dipankar Chakrabarti, Co-Chairman, CII Eastern Region Startup & Innovation Taskforce & Executive Director, PwC India said, "There is a tremendous opportunity for companies in Eastern India to leverage technology megatrends like Internet of Things (IoT), machine learning, artificial intelligence, blockchain, etc.  While sectors like manufacturing, Information Technology (IT), power and utilities have adopted digital solutions to create an efficient and sustainable business ecosystem, there is further scope to increase technology use to address challenges in the healthcare, agriculture and education sectors. Harnessing the intellectual capital in the region and promoting technology innovation would be key to driving the economy of Eastern India. "
The inaugural session also saw the unveiling of a CII-PwC report titled Towards Sustainable Profit through Digital Transformation.