Alankrita Singh appointed Deputy Director – LBSNAA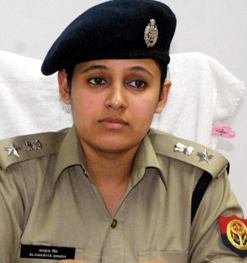 Smt. Alankrita Singh IPS (Uttar Pradesh 2008) has been appointed as Deputy Director (Under Secretary Level) in the Lal Bahadur Shastri National Academy of Administration, Mussoorie. She will hold the post for a period up to June 30, 2017 with effect from the date of taking over charge and at Deputy Secretary level when she would complete nine years of service with effect from July 1, 2017 for a total period of four years.
IndianBureaucracy.com wishes Smt. Alankrita Singh the very best.