4th India-Europe 29 Business Forum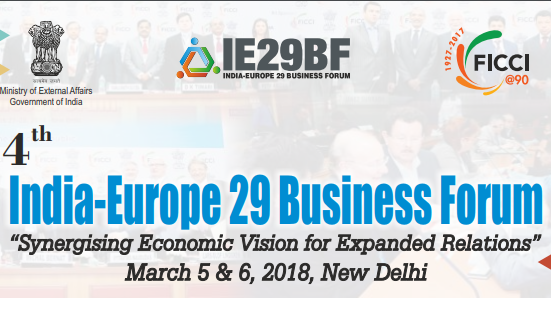 The Forum, increasingly being seen as an effective and institutionalized platform to initiate and discuss business prepositionsbetween Indian and E29 businesses, saw over 180 officials, speakers and business delegates from 19 European countries joiningin at the third edition of the Forum.Over 200 Indian industry representatives also plugged in to initiate a business dialogue with their E29 counterparts.
Going beyond, the fourth India-Europe 29 Business Forum endeavours to articulate a "A New Fabric of Cooperation" for promoting IndiaE29 collaborations to tap into their technological excellence, new innovations across sectors and to support the cause of Indian industry to cultivate highly skilled workforce for optimizing their business operations in India and beyond. The Forum is intended to catalyse an accelerated economic ties between India & Europe 29 countries in the years to come.