Prime Minister Narendra Modi while dedicating to the nation the 44MW Chutak hydropower station at Kargil, said about 30 percent of the population of the state of Jammu and Kashmir is displaced, and his Government is committed to rehabilitate them in a planned way. 
Addressing a public rally at Kargil, the Prime Minister recalled his visit to the town during the 1999 Kargil war. He said gunfire was heard in those days, where now we hear the sound of people clapping. He said the people of Kargil had supported the Indian Armed Forces during the war. He said he still recalled the excitement and patriotic fervour in the town when Tiger Hill was won. Today the people here wish to join the development mainstream.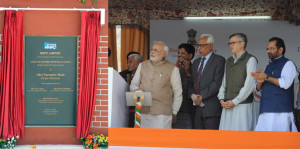 The Prime Minister said it is time to change the old adage – Paani aur jawaani pahaad ke kaam nahin aate. He said through hydropower, the rivers (paani) is being harnessed for the benefit of the moutains. And electricity was not just for industry – but would also help the youth of the mountains hone their skills and find suitable employment, without having to migrate to urban areas.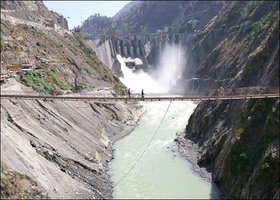 He said the Government of India would provide Rs. 8000 crore additional funding for road projects in the state. He said the Leh-Kargil-Srinagar transmission line would boost education and employment opportunities in Kargil. He said he wished to make Kargil one of the fastest growing districts in the country. 

The Prime Minister said development is the sole solution to all problems. He said development is his Government`s priority, and maximum stress is being given to employment of youth. In this context, he spoke of Pashmina, saffron cultivation and value addition in apple cultivation. He said that there is no dearth of funds for development, and he has taken up cudgels against corruption.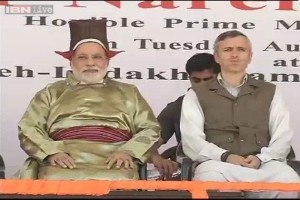 The Governor of Jammu and Kashmir Shri N.N. Vohra, the Chief Minister of Jammu and Kashmir Shri Omar Abdullah, the MoS(i/c) for Power, Shri Piyush Goyal, were present on the occasion.