Amit awarded Nao Sena Medal (Gallantry)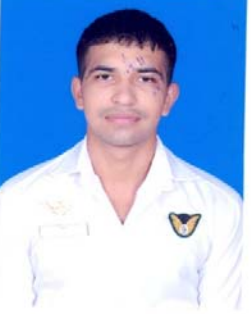 Shri Amit, NA I (FD) No 233675-F has been working as Flight Diver in INS Sutlej since 02 Feb 18. HQ Southern Naval Command launched operation Madad for assisting Kerala administration and undertaking disaster relief operations due to unprecedented flooding experienced in many parts of state, owing to incessant rainfall and release of excess water from Idukki and other dams. He was deployed on board Chetak helicopter for SAR & evacuation of flood victims displayed unprecedented valour and grit in saving the lives of 23 stranded survivors. These rescues were carried out as follows:-
(a) At 0630 hrs on 16 Aug 18, he was tasked as a free diver for SAR mission. He was lowered into the flood affected area to rescue four severely affected ladies and one three year old child, who were severely ill since past two days.
(b) At 0700 hrs on 17 Aug 18 he was tasked as free diver for an SAR mission in flood hit area. He rescued seven ladies and two children which included a pregnant lady who later delivered a healthy baby boy at INHS Sanjivani. He, while rescuing a five year old child among the survivors, effectively assessed the circumstances and utilized the ingenious technique of carrying the child in his arms which he had devised the previous day.
(c) Continuing with the ops on 18 Aug 18 at 0830 hrs, the sailor was tasked as the winch operator for the mission. As winch operator, he rescued five survivors & valiantly carried out the recovery of the pregnant lady again in the demanding conditions with immense grit and determination despite the inclement conditions.
(d) At 0700 hrs on 19 Aug 18, the sailor was tasked as winch operator to rescue four survivors. Amit, considering the plight of the situation volunteered for the mission, with scant  regard for personal safety during rescue operations amidst a severe weather conditions, heavy rain and flood, He displayed remarkable valour, calm, skill, and resilience of an exceptionalorder whist rescuing 23 survivors.
2. The sailor spear headed in rescue work as leader of the team and his citation brings out amply individual conspicuous act of courage to consider him for the Gallantry Award. The sailor contributed substantially in rescuing seven ladies and two children including pregnant lady who was in labour which do indicate his selfless and high resolve to provide assistance which are in keeping with the highest traditions of Service. These exemplary acts of bravery in the face of life threatening conditions beyond the call of duty are in line with the highest traditions of the Indian Navy. For these unprecedented acts of selfless service in the face of danger, Amit, NA I (FD) 233675‐F
has been awarded Nao Sena Medal (Gallantry).
Indian Bureaucracy Dot Com wishes Shri Amit the very best.