Ram Sewak Sharma gets extension as TRAI Chairperson for 2 yrs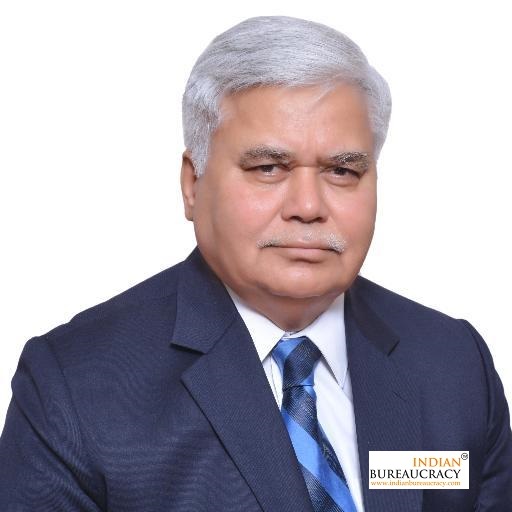 Shri Ram Sewak Sharma IAS (Retd.) (Jharkhand 1978) has been re-appointed as Chairperson, TRAI for a further period beyond 10.08.2018 up to 30.09.2020 i.e. the date on which he attains the age of 65 years. Shri Ram Sewak Sharma is the Secretary, Department of Electronics and Information Technology (under Ministry of Communications and Information Technology), Government of India. In recent times, he has been instrumental in some key policy initiatives of the Narendra Modi government such as Digital India drive and local electronics manufacturing initiatives. In 2008, he was awarded the Prime Minister's Award for Excellence in Public Administration for his impeccable service record and outstanding contributions.
Born in 1955 in a backward village near Faridabad in Haryana, Mr. Sharma had to struggle hard to complete his early education as his village had no primary school until a few years ago. However, his zest for knowledge, especially for Science took him to the University of Allahabad where he pursued a bachelor's degree in the subject. Following it, he joined the Indian Institute of Technology in 1974 to pursue a Master's in Mathematics. In 1978, he joined the Indian Administrative Services.
In 1986, Mr. Sharma wrote a program in DBASE, a programming language, that enabled record keeping for all stolen firearms in the crime-prone district. As soon as the firearm would be found, the program would run a search query among thousands of age-old records. It proved to be vital as they could solve 22 cases in just 30 days thus impressing the State government. However, his honesty, integrity and die-hard commitment to serve his country selflessly have often spelled troubles for him. He was transferred nine times in a span of 6 years in Jharkhand.
In 2000, he took a mid-career break to fulfill his long standing dream of doing higher studies and went to the University of California, Riverside, to study Masters in Computer Science. From 2009 to 2013, he served as the Director General, Unique Identification Authority of India (UIDAI) and was largely instrumental in bringing Aadhaar to life in record time. He even wrote the first version of a client software that was used to enroll people into the Aadhaar database.
Indian Bureaucracy Dot Com wishes Shri Ram Sewak Sharma  the very best.