N C Asthana appointed Kerala Vigilance Chief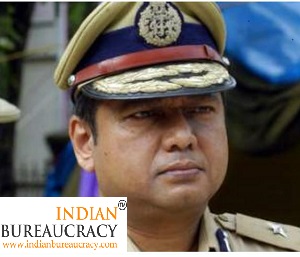 Shri  Nirmal Chandra Asthana IPS (Kerala 1986) presently  DGP modernisation  has been appointed as Director of the State Vigilance and Anti-Corruption Bureau. A decision has been taken the office of Chief Minister Pinarayi Vijayan .Shri Asthana, a 1986 batch IPS officer, is now on Central deputation.He has co-authored several books including one on internal Security.DGP (Law and Order) Loknath Behra was holding additional charge as vigilance director after Jacob Thomas was transferred from the post in March last year.
Shri Ashthana was on central deputation for quite some time before being appointed as DGP modernisation. He had earlier held many key posts, including that of CRPF IG in charge of the CoBRA unit. He has written several books and his book on 'India's Internal Security: The Actual Concerns' had triggered controversy over some remarks regarding the undercurrents in Kashmir. He is  a nuclear physicist and also holds a doctorate. Meanwhile, police sources said that Mr. Asthana, who hails from UP, was preferring to be in New Delhi
IndianBureaucracy.com wishes Shri Nirmal Chandra Asthana  the very best.