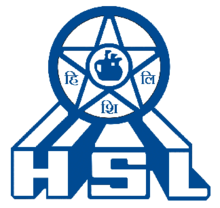 Hindustan Shipyard Limited (HSL) was incorporated under the Indian Companies Act, 1913 with the objective of providing indigenous capability for efficient ship/submarine building and repairs to meet the growing requirements of Defence, Mercantile, Marine and Oil Sectors. HSL is a Schedule 'B' CPSE with the administrative jurisdiction of Department of Defence Production, Ministry of Defence.
II. JOB DESCRIPTION AND RESPONSIBILITIES
The Chairman and Managing Director is the Chief Executive of the Corporation and accountable to
its Board of Directors and Government of India/Share holders. He is responsible for the efficient
functioning of the Corporation, and for achieving its corporate objectives and performance
parameters.
Last date: 25/09/2019