RailTel Awarded as Digitally Empowered PSU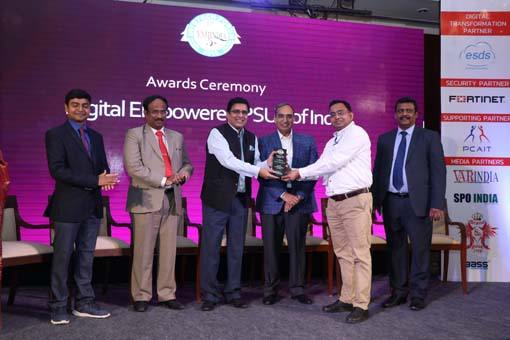 RailTel won the 'Digitally Empowered PSU' award at the Var India 3rd Cyber Security Conclave 2019. Proud moment for us. RailTel Corporation a "Mini Ratna (Category-I)" PSU is one of the largest neutral telecom infrastructure providers in the country owning a Pan-India optic fiber network on exclusive Right of Way (ROW) along Railway track. The OFC network covers all important towns & cities of the country and several rural areas covering 70% of India's population. RailTel with strong nationwide presence is committed to bring cutting edge technology and offer innovative services to the Indian Telecom market.
Indian Bureaucracy Dot Com wishes the very best.