Indian industrial Valves market to witness a CAGR of 5.9% from 2018 to 2023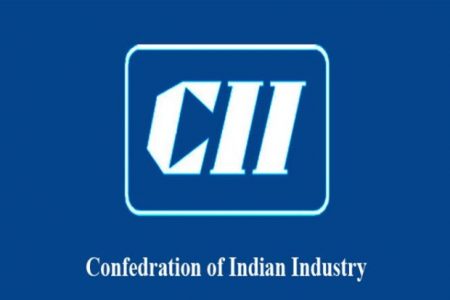 Growth prospects are bright for the Indian Valves industry, with the potential being one of doubling the industry's turnover from US $ 2 Bn to US $ 4 Bn within the next 5 years. This was the knowledge takeaway from the CII Valves Conference 2018, "Building Brand India: Opportunities and Challenges". The Hon'ble Prime Minister's 'Make in India' initiative is expected to play a major role in fulfilling this potential.
CII 'Building Brand India : Opportunities and Challenges', a report by CII which evaluates the way forward for the Indian Valves industry, was released at the event. The report, which covers the outlook for the industry, points out the potential to almost double turnover over the next few years. The report also mentions the challenges which need to be overcome to attain the potential.The exclusive released at CII National Valves Conference.
The report describes the Indian industrial valves market as being 'highly fragmented', with close to 600 companies. It adds that the industry is set for consolidation as large multinational valve suppliers are expected to acquire smaller companies to exploit their strong distribution and supply chain network.
This increased market participation has a direct impact on the margins of manufacturers. The CII report states expects the market to witness a CAGR of around 5.9% from 2018 to 2023. Similarly, the actuators market in India was INR 778.6 crore in 2017 and is expected to witness a compound annual growth rate (CAGR) of close to 5.7% from 2018 to 2023.
The Indian Valves Market is going through an interesting phase, and major global players have shifted their focus to India, considering the upbeat investment scenario and slow-down in Middle East.
The report states that the future-perfect valve will enable automation as also have sensors, which will help in data collection from the actuator, for comprehensive monitoring. This will also track performance and analyze the valve patterns. Actuators with integrated logic controllers, which process the data and adjust performance, will be increasingly used.
"It is time for the Indian Valve industry to take business risks and grab the opportunity," said Mr Ramesh Babu, Chairman – CII Valves and Automation Division & Managing Director – Velan Valves India. "Demand in the domestic market is growing, we also have this opportunity in terms of the global scenario, where the Sino-American discussions on trade and tariffs has created opportunity for Indian Valve manufacturers. We should step up to this opportunity and make the most of the same," he said.
Mr C J Iyer, Executive Director, Bharat Petroleum Corporation Limited spoke on the need for tenders to mention proper specifications, well defined – and followed. Indian Valve manufacturers needed to ensure that there were no 'deviations' after award of any tender, he added.
Mr Juergen Sonderchaefer, Senior Vice President, Crane spoke about quality control and expertise being necessary for bringing in global standards to Indian Valves manufacturing, as also enabling competitiveness for Indian Valves in the international market. Mr Abdullah Qahtani, Procurement Head, Saudi Aramco spoke about INKVA which is a program that encourages global vendors to set up shop inside the Kingdom.
Mr Rajdeep Ghosh, Global Sourcing, ExxonMobil Services & Technology shared details on how the global giant sources from global vendors – and ensures quality control. He repeatedly emphasized on the importance of Q.C. in global markets. Mr Arun Jani, Director, Petrofac spoke about how among petroleum majors in the GCC Countries, registered Indian companies outnumbered registered Chinese companies – but the quantum of material supplied saw the Chinese suppliers outstrip their Indian counterparts.
In his remarks, Mr K Nandakumar, Vice Chairman- CII Valves and Automation Division & CMD – Chemtrols Industries termed standards, skilling and safety as three important aspects for any Indian Valve manufacturer looking at growing its market share in the global market. Intellectual Property Rights need to be created as also respected, he added.