HAL and BBMP MoU for signal free corridor at HAL Airport Road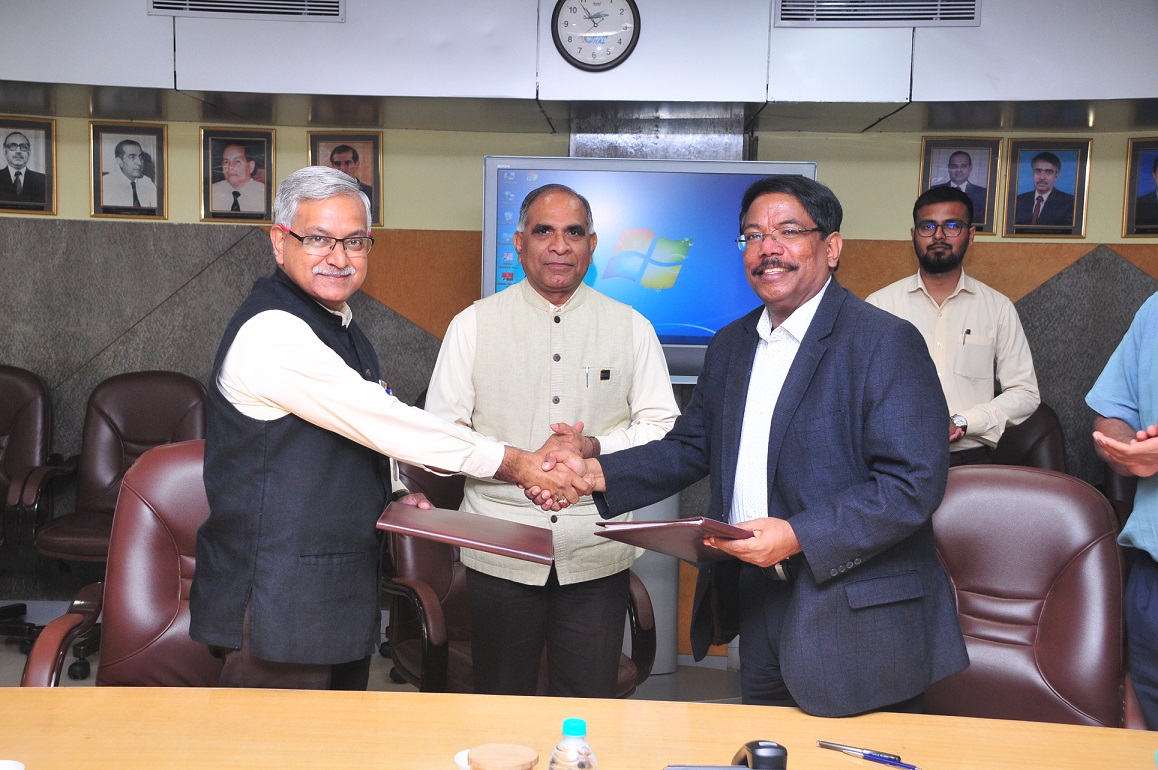 The MoU was signed by Shri Shekhar Shrivastava, CEO (Bangalore Complex)-HAL and Shri  N Manjunatha Prasad, Commissioner of BBMP in the presence of Shri T Suvarna Raju, CMD-HAL at HAL Corporate Office, Bengaluru. Shri T Suvarna Raju, CMD-HAL says, decongestion of traffic on HAL airport road is the need of the hour and HAL is contributing in terms of giving the required land for the benefit of both HAL and general public.
Under the provisions of MoU, BBMP will construct underpass on HAL airport road near Suranjan Das Road Junction.  The Government of Karnataka has already approved the required fund under Chief Minister's Nagarothana scheme. HAL will hand over 3100 Sqm land required for construction of underpasses and temporarily, additional land of  600m X 8 m from Ambedkar Park to Sports Complex at HAL premises for traffic diversion.  The timeline for the underpasses project is about 12 months from the date of handing over the required land.