14th CII Annual Tourism Summit 2018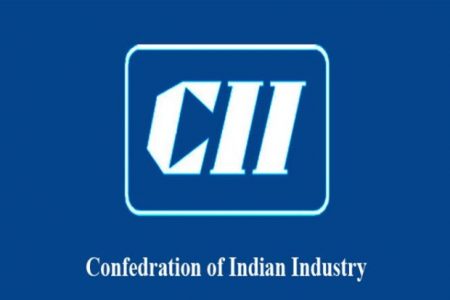 Minister of State for Tourism, Mr KJ Alphons addressed the 14th CII Annual Tourism Summit 2018 on 7th December 2018 at New Delhi. He began with the statement that there is a huge need to push tourism in a bigger way. He highlighted that this sector had created 13.92 million jobs in the last 1 year – therefore this is a great job creator.
He laid down very clear goals and targets that the Government is keen to work towards in promoting India as a Tourist Destination. In 3 years the Ministry of Tourism aims to double the ITA and a reach a 100 billion in the next 3 years. The Government is keen to attract 1% of the Chinese outbound travelling tourists. This is an area of collaboratively working with the States. The Minister suggested that wellness tourism would help to retain travelers for longer durations in India. Both Yoga and Ayurveda speak of a oneness of Humanity which finally culminates in India.
He said that Hospitals attracting foreign patients should strategise ways to ease their travel and stay while in India by offering Translator services and the respective country cuisine options in the hospital premises.
The Ministry of Tourism have formulated the revised Guidelines for classification and re-classification of Incredible India Bed and Breakfast Establishments and Incredible India Homestay Establishments.
These Guidelines would constitute the Common National Standards which each State/ Union Territory would adapt to their requirements, while keeping the core tenets intact.
Mr Dipak Haksar, Chairman, CII National Committee on Tourism and Hospitality & Chief Executive, ITC Hotels & Welcome Hotels – highlighted that India is rapidly becoming a niche tourism destination as well and CII along with the Industry and the State Governments is working on developing roadmaps/guidelines for these emerging forms of niche tourism include Wildlife Tourism, Eco tourism wellness tourism etc
Mr Arjun Sharma. Co Chairman, CII National Committee on Tourism & Hospitality & Chairman, Select Group highlighted the need to ease out the process of E-Visa delivery. He mentioned the need to consider a reciprocity of the VISA Cost typically undertaken by tourists. He further added that since the average stay of tourists in India is usually 18-20 days, could the Government look at easing the tourism Visa fee during the summer months to attract more tourists during these months.
Mr Dale Honeck, Senior Counsellor, WTO Trade in Services and Investment Division – mentioned that tourism should be included in the trade policies of India.
Mr Sudhanshu Pandey, Additional Secretary, Ministry of Commerce & Industry, Government of India mentioned that India is home to three places of the four that make up the Dhammachakra and this could be a huge point to attract Buddhist tourists to India. He also mentioned that the Tourism sector must look to contribute upto 10% to the current GDP. Tax rationalization and reforms are equally important and the government is looking into it with a few to not compromise on the competitiveness of the sector.
Mr Suman Billa, Joint Secretary, Ministry of Tourism, Government of India mentioned that key to unlocking the potential of tourism is through entrepreneurs.  He agrees with the industry on tax rationalization.
Mr. Deep Kalra suggested the creation of an empowered National Tourism Board that has the authority to encourage and commend with all different ministries to co-operate which would lead to a truly robust tourist inflow and positioning of India as a destination for all seasons and all reasons.
Mr. Kapil Kaul, CEO CAPA mentioned that airlines are focused for outbound travel rather should be focused on inbound and there are capacity constraints; specially in peak months of the year.
Ritesh Agarwal, Co-Chair, CII National Committee on Tourism & Hospitality & Group CEO & Founder, OYO Hotels & Homes delivered the vote of thanks and welcomed the 3rd Guidelines on "National Standards for Accreditation of Homestays and B&Bs separately as a move towards offering alternate accommodation and bringing them up to the current standards of quality and safety".