Railways Ministry to observe Swachhta- Hi- Sewa Pakhwada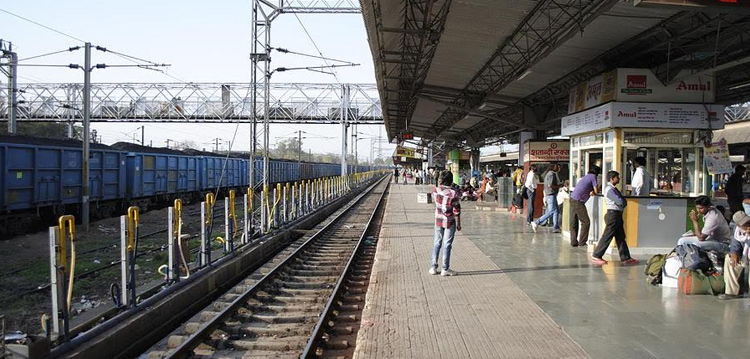 Ministry of Railways is observing 'Swachhta Hi Sewa Pakhwada' across its entire network from15th September to 2nd October 2018 to commemorate the 150th birth anniversary of Mahatma Gandhi, the father of the Nation.         Detailed guidelines for the 'Pakhwada' have been formulated and circulated to each unit of Indian Railways and the entire network is gearing up to observe the 'Pakhwada' in the most effective manner. Minister of Railways & Coal, Shri Piyush Goyal has instructed the Railway Administration to make this Pakhwada a grand success and to give special focus on cleanliness at Railway Stations and in trains. Chairman, Railway Board, Shri Ashwani Lohani has also directed that Officers and Staff of all departments should be made aware of this campaign and should be substantially involved in various activities during 'Swachhta Pakhwada'.
During the Swachchta Pakhwada, tree plantation on over 100 kms on railway track is planned. Cleaning of approaches to 43 stations associated with Mahatma Gandhi & 28 stations near iconic places & golden triangle Delhi, Agra, Jaipur will be undertaken during this fortnight. Railway stations associated with Mahatma Gandhi will be painted thematically. Swachhta Logo & National Flag will be displayed on all coaches by 2nd October, 2018.
The Pakhwada will commence with the administration of Swachhta pledge to all Railway personnel. Then onwards, each date of the 'Pakhwada' has been associated with a particular theme pertaining to cleanliness.Two days each are proposed to be devoted to Swachh Station, Swachh Train, Swachh Neer, Swachh Parisar, Swachh Samwad, Swachh Awareness across the entire network of Indian Railways.
To make "Swachta Hi Seva" initiative a grand success, it has been decided to include intensive awareness campaign using social media, Nukkad Natak, audio/video clips to motivate and involve passengers, students, families, pensioners, SHGs and other stake holders to also participate in the various activities of the "Swachhta-Hi-Sewa Pakhwada".