Piyush Goyal to launch Railways first set of solar plants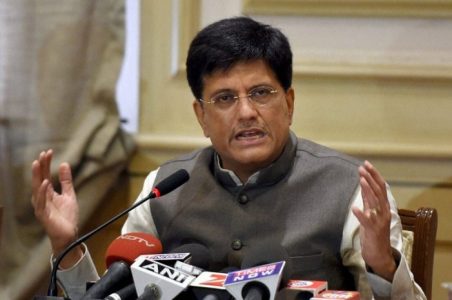 The Railways' first set of solar plants with a total capacity of 5 megawatt peak (MWp) will be launched in New Delhi today by Railway Minister Piyush Goyal. Officials said, the plants on the roof tops of Hazrat Nizamuddin, New Delhi, Anand Vihar and Delhi railway stations will generate 76.5 lakh units of solar power cumulatively per year and shall meet about 30 per cent of the energy requirement of these stations.
Through the project, the Railways will save over four crore rupees. The project is part of the government's National Solar Mission in which Indian Railways plans to commission 1000 MWp solar plants across its network.
The launch is planned at the inauguration of the International Conference on Green Initiatives and Railway Electrification today. The conference will plan and peruse a roadmap for identifying various solutions to achieve larger goal of transforming Indian Railways as a 100 per cent de-carbonised, most energy efficient and highest electrified rail network in the world.