NRDC | Incubation Centre for Start-ups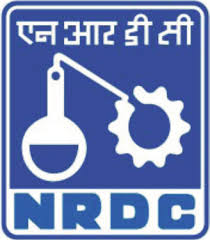 National Research Development Corporation (NRDC) is an Enterprise of Dept. of Scientific & Industrial Research, Ministry of Science & Technology, Government of India is dedicated towards its primary objective to promote, develop and commercialise the technologies / know-how / inventions / patents / processes emanating from various national R&D institutions / Universities/ Institutes/Organisations etc.
Start-ups are engines for wealth and jobs creation and Government of India has given big push to promote Start-ups through Start-up India Mission. To support the Hon'ble Prime Ministers vision of Start-up India Mission, NRDC proposes establishment of Incubation Centre for Start-ups at its headquarter, New Delhi. The Incubation Centre will allow physical as well as virtual Incubation for Start-ups. NRDC with its vast experience in technology transfer, IP Management and Start-up handholding can prove as a catalyst in nurturing Start-ups for their growth.
Budding Entrepreneurs who have innovative and impactful ideas and prototypes or who would like to establish their Start-ups based on POC tested technologies available with NRDC are invited to apply for getting enrolled. Interested candidates can submit their applications to cmdnrdc@nrdc.in using prescribed format available at NRDC website. The last date to apply is 30th November 2017