National Productivity Day being observed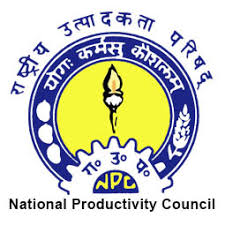 National Productivity Council is observing National Productivity Day, and National Productivity Week till 18th February. It is the 60th Anniversary of the National Productivity Council and is being celebrated as Diamond Jubilee Year. The theme for the National Productivity Week is – Industry 4.0 Leapfrog Opportunity for India.
Industry 4.0 or the fourth industrial revolution as it is called, is emerging globally as a powerful force and is being called as the next industrial revolution. It is characterized by the increasing digitization and interconnection of products, value chains and business models.
Industry 4.0 would mean the convergence of real and virtual worlds – the next phase in bringing together conventional and modern technologies in manufacturing. This will result in the "Smart Factory", which is characterized by versatility, resource efficiency, ergonomic design and direct integration with business partners.