Modernisation of police stations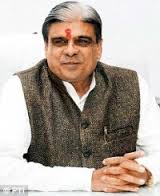 The focus of Modernisation of Police Force (MPF) scheme for States is to strengthen the police infrastructure. Some of the major items of police infrastructure covered under the scheme are police building, police housing under Plan and mobility, weapons, equipment for training, computerization, forensic science and Mega City Policing (MCP) under Non-Plan. The Plan component under MPF Scheme was started only in 2013-14. No fund has been provided under Plan component of MPF Scheme during 2015-16. The Scheme stands transferred to the States. Consequently, there will be no Central Funding for construction activities of police building and police housing for State Police Forces under MPF Scheme. The State Governments prepare their Annual Action Plan as per their priorities. Therefore, modernisation of Police Stations depends on the priorities of the State Governments. Police and Public Order fall under the category of subjects within the domain of the State as per Seventh Schedule of the Constitution of India. Although the Central Government has been supplementing the State Governments through the aforementioned Scheme, the primary responsibility for modernizing the Police Force and maintaining law and order in the respective States lies with the State Governments.
As regards UTs, the Police Modernisation Scheme for Union Territories (PMSUT) with an outlay of Rs. 884.00 crore implemented since 2006-2007 across all the UTs was subsequently extended for 2 more years viz. 2011-12 and 2012-13. Majority of the funds utilised was towards 'Building Infrastructure of the Police' which included construction of Police Stations and Housing for the police personnel. However, the Scheme lapsed in March, 2013.
This was stated by the Minister of State for Home Affairs, Shri Haribhai Parathibhai Chaudhary in a written reply to a question by Shri Bharathi Mohan R.K. in the Lok Sabha