The Kolkata Port Trust (KoPT), on 10th August, 2015, has sent the Letter of Award (LoA) to a Consortium of H-Energy Private Limited (HEPL) and Excelerate Energy (Excelerate), for setting up a 4.0 MMTPA Floating Storage and Regasification Unit (FSRU) in the offshore Digha region of West Bengal. "It was the culmination of a tendering process initiated by the Kolkata Port Trust in September, 2014," said Mr. Darshan Hiranandani, CEO, HEPL.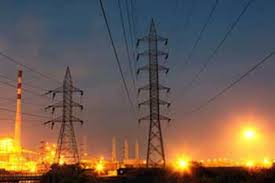 HEPL and Excelerate will pioneer an offshore FSRU operation in India by setting up this facility, where the end-consumers and marketers will book the capacity to unload, store, regasify and transport LNG to an Onshore Receiving Facility (ORF) at Contai in Purba Medinipur — West Bengal, through a subsea pipeline.
Expressing satisfaction on the development, Mr. Darshan Hiranandani commented, "On behalf of HEPL and Excelerate, I would like to thank KoPT for reposing confidence in our Consortium. We believe that our Project has the requisite potential to act as a gateway for introducing an environmentally friendly and attractively priced source of energy i.e. natural gas to West Bengal, Odisha and Western Bangladesh.
Mr. Darshan Hiranandani further said that in order to facilitate connectivity of the proposed FSRU to gas markets, HEPL had already submitted an Expression of Interest (EoI) to the Petroleum and Natural Gas Regulatory Board (PNGRB) for laying of a 705 km Natural Gas pipeline, which will extend from Paradip inOdisha to Contai in West Bengal to Dattapulia on the India-Bangladesh border. "We believe that this pipeline in addition to serving natural gas markets in Eastern India will act as a catalyst for stronger trade relations between India and neighboring Bangladesh," he said.
The Project and the proposed gas pipeline infrastructure will promote rapid economic growth in Eastern India in a sustainable manner by assuring supply of a clean fuel to industrial, commercial and domestic consumers in the Indian states of West Bengal and Odisha and Western Bangladesh, said Mr. Darshan Hiranandani, adding that the project will help generate direct and indirect employment through development of all major gas based industrial units such as power, fertilizer, refineries and petrochemicals, small and medium scale industries and city gas distribution networks in the region.