Kalraj Mishra appointed as Governor- Himachal Pradesh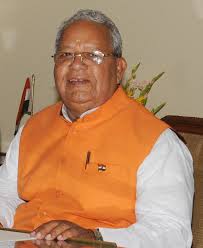 Shri Kalraj Mishra has been appointed as  Governor of Himachal Pradesh. He is also the former Minister of state (independent charge) of Micro, Small and Medium Enterprises in the BJP-led NDA Government. Being affiliated with the Bharatiya Janata Party (BJP), he was a member of Parliament from Deoria constituency in Uttar Pradesh from 2014 to 2019. He was a member of Rajya Sabha and a MLA from Lucknow East assembly constituency. He was also President of Uttar Pradesh state unit of the BJP.
Indian Bureaucracy Dot Com wishes Shri Kalraj Mishra the very best.