Justice Mir Alfaz Ali appointed Judge- Gauhati High Court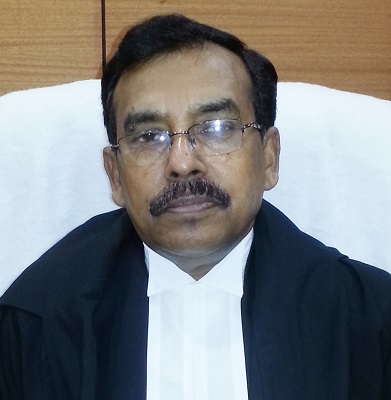 Shri Justice Mir Alfaz Ali presently Additional Judge of the Gauhati High Court, has been appointed as Judge of the Gauhati High Court with effect from the date of assume charge. Justice Mir Alfaz Ali completed his schooling from Kharupetia High School and obtained Bachelors degree in Economics (Honours) from Mangaldoi College in the year 1978. After obtaining MA and LLB degree from Gauhati University, he enrolled as an advocate with the Bar Council of Assam, Nagaland, Meghalaya, Manipur, and Tripura on 16.08.1985 followed by practice in Mangaldoi District Court till the month of May, 1989. Joined the Assam Judicial service on 30.06.1989. He was promoted to Grade I of Assam Judicial Service in the month of October 2007. He has worked as the District & Sessions Judge of Dhemaji, Dibrugarh, Nalbari and Kamrup(Metro), Member MACT and Presiding Officer State Transport Appellate Tribunal Guwahati, Member Secretary Assam State Legal Services Authority, Secretary Gauhati High Court Mediation Monitoring Committee, Director, Judicial Academy Assam, Registrar (Judicial) and as Registrar (Vigilance)of the Gauhati High Court. Sri Ali has been elevated as Additional Judge of the Gauhati High Court on 19.05.2017. Became permanent Judge w.e.f. 25.04.2019.
Indian Bureaucracy Dot Com wishes Shri Justice Mir Alfaz Ali the very best.