J P Nadda urges Himachal Govt to take necessary steps to check Jaundice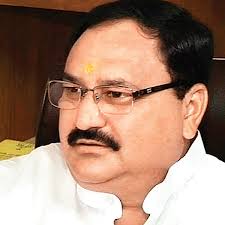 Expressing concern over the situation arising out of outbreak of jaundice in Shimla, Himachal Pradesh, Union Health and Family Welfare Minister Sh. J P Nadda urged the state government to take all necessary steps to handle the situation while assuring full support from the Centre in this regard.
An amount of Rs 70 lakh has been sanctioned by the Health Ministry for Indian Council of Medical Research (ICMR) to conduct a study so that reoccurrence of this situation can be avoided.
"We are monitoring the situation closely and have already offered all assistance to the State government. I urge the state government to take all necessary steps by improving sanitation and checking supply of contaminated water," said Sh. Nadda.
The Health Minister further informed that a team of National Centre for Disease Control under the Union Health Ministry had already visited the affected areas in the first week of January 2016 itself to assess the situation and give expert advice to the state government to handle the situation.
The team comprising experts had assessed the situation on the ground level and had advised that the sanitation and cleanliness in affected areas need to be improved and contamination of water needed to be checked.