India Vision Foundation Dr Kiran Bedi's NGO initiative, Launches Exhibition of its unique Prison 'PROJECT  HUNAR' in Haryana Prisons in association with Nostalgia 'MAATI KI KHUSHBU' Paintings, Sculptures & Installations by -Natasha Chadha Bhambri. The Guest of Honour was Mr. Jagjit Singh (IG Haryana Prisons).
It was followed by a Panel Discussion on "Impact of Art in Prisons":
Panelists:
– Natasha Chadha Bhambri (Artist)
– Monica Dhawan (Director, IVF)
– Mr. Kulbir Singh, (SP Gurgaon District Prison)
– Qazi Rakhib (Art Critic)
– Pritesh (Success Story of IVF)
The event held at Lalit Kala Academy, Gallery No. 3, Ferozshah Road, New Delhi, was well attended. Dr. Kiran Bedi, Founder -India Vision Foundation, said "It is a moment of deep satisfaction for us at India Vision Foundation.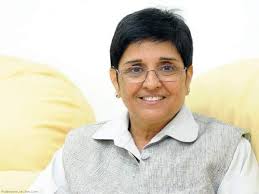 Our Endeavour is to reach out to the inmates, support them in developing their skill sets and provide them with a platform to enhance their Creativity ( HUNAR) to become an Artist."
The objective of India Vision Foundation association with the event:
India Vision Foundation has been working in prison reforms for the last 21 years with the aim to "Save the Next Victim" and hence make this world a better place to live in. Through various Vocational trainings like stitching and tailoring, Art n Craft, Painting, dance etc. in the prisons we are not only helping the inmates to utilize their time constructively but also give them a skill which will help them earn livelihood after their release. Initially, the inmates were motivated regularly through various counseling sessions and were encouraged to take part in the activities. Later, they started to participate with great interest. Regular classes have brought their hidden talent outside. This event "Art Connect" launched by " nishu" the visual artist in her solo show Matti ki Khushboo has given us a platform to show case the talent of inmates to the public with the help of a video. As we cannot take people inside prisons, we made an attempt to bring their work which have been created on the walls of the prison with the expertise of Nishu the trainer ,outside with the hope to give them some recognition.
IndianBureaucracy.com wishes the very best.