Former Coal Secretary H C Gupta convicted in Coal scam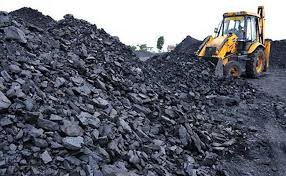 A special court in New Delhi convicted former coal secretary Shri H C Gupta in a coal scam case.Special CBI Judge Bharat Parashar also convicted the coal ministry's then joint secretary Shri K S Kropha and then director K C Samaria besides others in the case pertaining to alleged irregularities in allocation of Thesgora-B Rudrapuri coal block in Madhya Pradesh to Kamal Sponge Steel and Power Ltd, KSSPL.
The court will pronounce the order on quantum of sentence on 22nd of this month.The court, however, acquitted chartered accountant Amit Goyal in the case.Besides Gupta, Kropha and Samria, the court also convicted the firm KSSPL and its managing director Pawan Kumar Ahluwalia.
The court had in October last year framed charges against the accused observing that former prime minister Manmohan Singh was kept in the dark by Gupta, who had prima facie violated the law and the trust reposed in him on the issue of coal block allocation.
Around eight different charge sheets have been filed against Gupta and proceedings are going on individually. The Supreme Court had recently dismissed his plea seeking joint trial in all these cases.