Finnish companies can help Indian electricity utilities to transform conventional grids into smart grids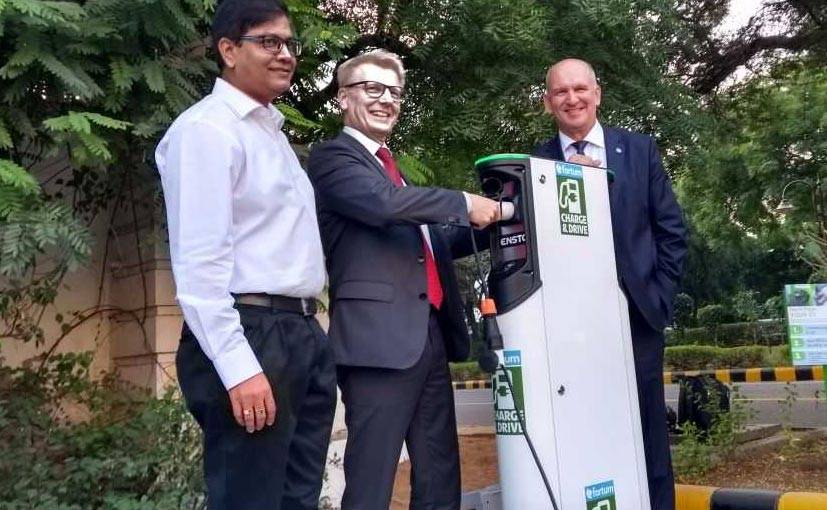 Finnish companies can help Indian electricity utilities to transform conventional electrical grids into high-performance smart grids with distributed energy generation, intelligent power management with high level of digitalization and demand response equipment where needed, said Mr. Kimmo Tiilikainen, Minister for Environment, Energy and Housing, Government of Finland, at the FICCI's 'India-Finland Business Seminar', here today. The Minister was accompanied by a high-powered official and business delegation.
Mr. Tiilikainen said that in India, Finnish companies were already established in both thermal power and solar energy sectors and two-thirds of Indian power plants were running with Finnish automation technology. Besides, Finland has a very stable grid with minimal transmission losses of just three per cent. Therefore, Finnish smart solutions could help Indian cities to accomplish the ambitious development plans aimed at, for example, electricity stability, smart waste management systems, advanced traffic system and electric vehicle infrastructure.
The Minister said that according to Finland's National Energy and Climate Strategy for 2030,the long term goal is to become a carbon-neutral society. Finland's energy policy is balancing between cost efficiency, environment and security. The energy system must be cost-effective and enable the growth of the national economy and Finnish companies' competitiveness in the global market. It has to be sustainable from the perspective of greenhouse gas emissions and environment. Finally, the energy system has to offer sufficient security of energy supply to business operators and our citizens.
Mr. Tiilikainen said that energy consumption and emissions go hand in hand. Cities and buildings sectors have a key role on the path to sustainable, carbon-neutral future and clean environment. At the governmental level, the two countries have identified a great amount of mutual interest related to energy, environment and smart city solutions for tomorrow.
Ms. Nina Vaskunlahti, Ambassador of Finland to India, said that Finnish companies have the
capabilities and expertise to answer the challenges faced by India in terms of modern-day
transportation, smart solutions for energy security and renewable energy. She added that
'Make in Finland, the Indian way' should be the new call to strengthen ties between Finland
and India.
Mr. Arto Räty, Leader of the Business Delegation and Senior Vice President (Corporate
Affairs and Communications), Fortum Corporation, said that India offers a huge market with
ambitious energy programs. The major driver for development in Finland has been the
improvements in the service reliability of the national electricity system. Finland is committed
to provide the promised deliverables and is keen to partner with India in areas such as
renewable energy, energy security and stable energy grid.
Mr. Devin Narang, Member, FICCI National Executive Committee, Chair, FICCI Bio Energy
Task Force and Managing Director (Co-generation), Sindicatum Sustainable Resource, said
that India was a price sensitive market. Therefore, Finnish companies needed to take into
account that technology should be not be priced too highly for India. He added that India was
a large market and scaling up technologies could help in achieving economies of scale.
On the occasion, two MoUs were also exchanged between Indian and Finnish companies –
between Avanto Venture and Atal Incubation Centre – BIMTECH for collaboration in the
corporate venturing activities and between h2e Power Systems Pvt. Ltd., and Convion, a
Finnish Company, pioneering integration and development of multi-fuel capable fuel cell
systems in the power range of 50kW and above.
The Business Seminar was followed by a B2B session between Indian and Finnish companies
wherein more than 40 companies participated from diverse sectors including thermal power,
renewables, smart grid, smart cities, e-mobility, energy financing, railway services among
others.