CII Annual Session 2016 panelists agree on need to work for strong & united India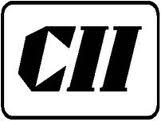 At a session on 'Can we have a common national agenda for India@75?' at the CII Annual Session 2016 with 'Building National Competitiveness' as the theme in New Delhi today, participants from diverse political parties shared their views for building India. The session was chaired by Mr Rajan Navani, Chairman, CII's India@75 Council and Managing Director, Jetline Group of Companies.
"We need to see India as one country, with a common ideology even as we address the diverse challenges that the country faces," said Mr Dushyant Singh, Member of Parliament (LS), Bharatiya Janata Party. He said his three priority areas were agriculture, water conservation and security. It is necessary to increase productivity in agriculture, and as manpower shifts from agriculture to industry, it is critical to re-skill/upskill them.
Mr Deepender Singh Hooda, Member of Parliament (LS), Indian National Congress, said that his vision for India@75 is an India that allows every citizen to be the best that he/she can be, and offers equal opportunity to all irrespective of caste, creed or any other differences. He added that he sees India as the "most emotionally integrated nation", and that the diversity of India needs to be recognized and respected. His priority areas include addressing the mismatch between a sector's contribution to GDP and number of people employed in it. Second, one needs to look at the drivers of economic growth – whether growth should be consumption driven or investment driven.
Ms Supriya Sule, Member of Parliament (LS), Nationalist Congress Party, said that there is a need for all to work together to make India a strong and prosperous country. She stressed that there should be space for healthy and open debate and divergence of views, even as everyone works towards a common goal.
Mr Jayadev Galla, Member of Parliament (LS), Telugu Desam Party, advocated strong participation by all in bringing about changes. He stressed that voting should be made compulsory to increase participation in shaping an agenda for India. He added that while everyone talks about rampant corruption, the change should start with civil society. We also need to look at areas such as education, skills etc and focus on job creation.
Mr Rajiv I Modi, Chairman, CII National Committee on Pharma and Chairman and Managing Director, Cadila Pharmaceuticals Ltd, said we should have a common aspiration prosperity and development and should work towards making that a reality. He stressed that structural changes are required to work towards building a prosperous India.