CCI rejects Airtel complaint against RIL, Reliance Jio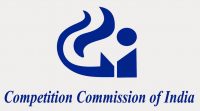 Competition Commission of India (CCI) rejected Bharti Airtel's complaint alleging anti-competitive practices by Reliance Industries and Reliance Jio. In its order, the CCI said, no case could be made out against these companies.It also said Bharti Airtel has not given any plausible explanation as to how Jio's free services were an outcome of unilateral conduct of Reliance Industries as well as an anti-competitive agreement.
The CCI said Jio's conduct has not been found as prima facie contravening the provisions of the Competition Act prohibiting unfair pricing, including predatory pricing.It also said, in absence of any finding of anti- competitive conduct by Jio, its parent Reliance Industries Limited,RIL cannot be held to be in contravention of the competition laws just because it has made huge investments in its telecom venture.The order assumes significance as the CCI has already ordered a detailed probe into the conduct of leading telecom operators, including Bharti Airtel, for allegedly forming a cartel against Reliance Jio.