Biswa Bhusan Harichandan appointed Andhra Pradesh Governor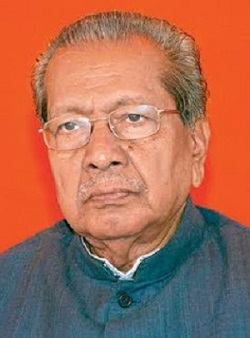 Shri Biswa Bhusan Harichandan has been appointed as Governor of Andhra Pradesh. Shri Harichandan an Advocate by Profession hails From Bhubaneswar, Odisha. He served as it's National Executive Member and State General Secretary until the formation of Janata Party in 1977. He was arrested during the Emergency in 1975. Later, He joined BJP and served as it's Odisha State President from 1980 to 1988. He joined Janata Party in 1988 and served as its Vice President for Odisha. Came back to BJP in 1996.
Indian Bureaucracy Dot Com wishes Shri Biswa Bhusan Harichandan the very best.