Asangba Chuba tenure in Nagaland extended by one year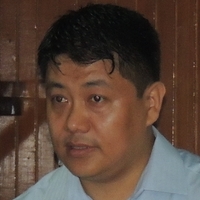 Shri Asangba Chuba AO, IAS (Bihar 2003) presently on inter cadre deputation Bihar to Nagaland cadre his tenure has been extended for a period of one year beyond June 2015 on personal grounds.
Shri Chuba is Graduate and PG in English Literature and had started his Indian bureaucracy career in 2005 as SDO, Samastipur. He has worked with CONFED,  and served as DM & Collector -Arwal and DO-Bhabhua. He is on a cadre deputation from 2012 to Nagaland.