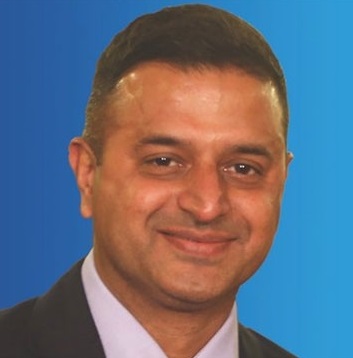 Shri Amber Dubey has been appointed as Joint Secretary, Ministry of Civil Aviation, Government of India. Shri Amber Dubey is a Partner at KPMG in India, and heads the Aerospace and Defense sector at the firm. He is an alumnus of IIT Bombay and IIM Ahmedabad and has professional experience of over 26 years. Shri Amber is Co-Chairman (Aviation) at US India Business Council (USIBC), American Chambers of Commerce (AmCham), and a member of the aviation committees of FICCI and ASSOCHAM. He works closely with industry associations connected to airlines, airports, MRO, air-cargo and general aviation. In 2012, Amber was honoured for 'Valuable contribution to Indian aviation'. In 2017, he was nominated by the President of India as member of the Academic Council of the Rajiv Gandhi National Aviation University (RGNAU). In July 2018, Amber was nominated by the Defence Minister as special invitee to the Capital Projects Review Committee (CPRC) that reviews progress of critical modernisation projects of the Indian armed forces.
The Appointments Committee of the Cabinet (ACC) has approved the proposal for appointment Shri Amber Dubey as Joint Secretary to the Government of India, in Level 14 of the Pay Matrix as per the 7th CPC, in the Ministries/Departments as indicated against their names, for a period of 03 years w.e.f. the date of assumption of charge of the post, or until further orders, whichever is earlier, under the lateral recruitment policy.
Indian Bureaucracy Dot Com wishes Shri Amber Dubey the very best.