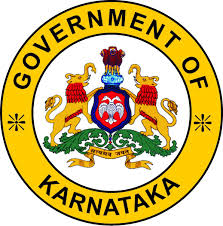 Shri Ujjwal Kumar Ghosh IAS (Karnataka 2008 ) has been appointed as Commissioner, Land Acquisition, Resettlement and Rehabilitation, Upper Krishna Project, Bagalkot district,  Karnataka.
Ms. Hephsiba Rani Korlapati IAS (Karnataka 20011) has been appointed as Managing Director, Special Purpose Vehicle, Hubballi-Dharwad Smart City Scheme, Karnataka
Ms. Sindhu B Rupesh IAS (Karnataka 2011) has been appointed as Chief Executive Officer, Zilla Panchayat, Udupi  Zilla Panchayat, Karnataka.
Ms. Shilpa Nag CT IAS (Karnataka 2014) has been appointed as Director, Abdul Nazir Sab State Institute of Rural Development and Panchayat Raj, Mysuru,
Ms K Leelavathy IAS (Karnataka) appointed as Joint Director (Administration), Animal Husbandry and Veterinary Services, Bengaluru.
Indian Bureaucracy Dot Com wishes them the very best.