Uttar Pradesh foundation Day being celebrated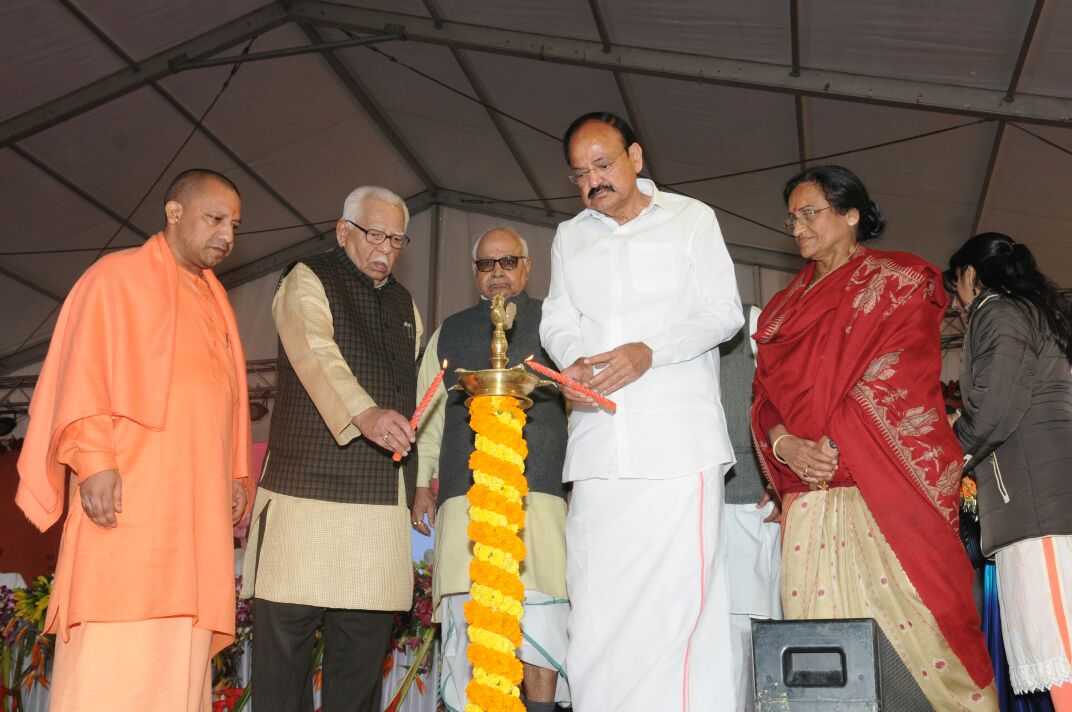 In Uttar Pradesh, Foundation Day of the State is being celebrated . Vice President M Venkaiya Naidu inaugurated the celebrations in a grand function this morning at Awadh Shilp Mela ground at Lucknow. Several functions are being held across the State on the occasion. Several cultural programs showcasing traditions and cultures of the State were also presented before the dignitaries and invitees.
Our correspondent reports that the State is celebrating its Foundation Day on a large scale. After independence, in the year 1950, on January 24, the State was renamed as Uttar Pradesh. Earlier it was known as United Provinces during British rule.
Today is 68th foundation day of the State. Governor Ram Naik had moved the idea for celebration of the Day. Various projects and schemes amounting to about 25 thousand crore rupees are being launched today.
With today's function, the famed Lucknow Mahotsav has also begun. Different stalls have been set up for different products including handicrafts and weaving of different districts.
UP Government has announced policy of one district one product to promote minimum one product from each and every districts. Several programs and cultural events are also being organised in all 75 districts of the State and State Government Ministers have graced the functions.