US and India renew commitment to collaborate on Health sector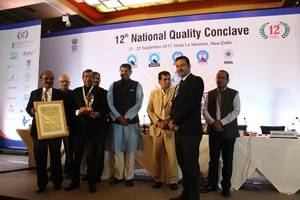 India and the United States have renewed their commitment to work together in the healthcare sector for better addressing the health challenges faced by the people of the two countries. The India-US Health Dialogue concluded in New Delhi .
The experts deliberated on issues of bilateral importance, including communicable and non-communicable diseases, low-cost innovations, food and drug regulations, traditional medicine and access to medicines among others. During the two-day event, the participants reaffirmed the commitment to strengthen scientific, regulatory and health cooperation between the two nations.
The final goal is to identify emerging areas of mutual interest and facilitate the development of new collaborations.
The US delegation also visited several Indian institutes in New Delhi, Mumbai and Bengaluru to highlight collaborations to control and manage including in the field of HIV/AIDS, tuberculosis, mental health and traditional medicine.