UP Government transfers 67 IPS officers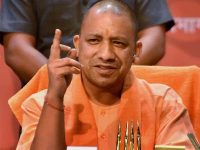 In another major reshuffle in Uttar Pradesh, the government has transferred 67 senior Police officers. As of now around 200 senior police officers have been transferred ever since Chief Minister Yogi Adityanath took charge of the government in March. Under this new reshuffle yesterday, police chief of many districts including Etawah, Allahabad, Bareilly, Jhansi and Etah have been changed.
This change comes at a time when the opposition has been attacking the government over alleged spurt in crime since March. The Chief Minister said in the State Assembly on Tuesday that criminals will not enjoy any political patronage and strict action would be taken against them.