While inaugurating a Workshop on 'UN e-Government Development Index' , Shri Devendra Chaudhury, Secretary, Department of Administrative Reforms and Public Grievances (DARPG) stated that there is a need to focus on strengthening of e-Governance, an important pillar of the Government of India's "Digital India" campaign so as to digitally empower the administrative and Governance process for providing Citizen Centric Services and also highlighted the importance of process change which can be effectively enabled by IT tools and consequential changes in approach to e-Governance as a business model similar to e-Commerce.
Commending the Indian government on its ambitious plan to transform governance and provide Citizen Centric Services, Mr Yuri Afanasiev, UN Resident Coordinator & Resident Representative of the United Nations Development Programme, said "e-Governance is like building a house. Build a strong foundation and everything works". In his view, the key challenge for the country was to deliver services to the last mile population, removing the digital divide, towards improving the quality of their lives.
Acknowledging India's progress, Mr. Richard Kerby, Inter-Regional Adviser on e-Government with the UN Department of Economic and Social Affairs, said that e-Government has to be a part of the national development strategy and sustainable development. Mr. Kerby said that while open data is a key to empowering people, it should support a bottom-up approach, with citizens contributing to the data collection process equally with governments.
While speaking at the Workshop, Shri Tapan Ray, Additional Secretary (Department of Electronics and IT), stressed on the need to "integrate efforts across government to achieve the vision of a digitally empowered India."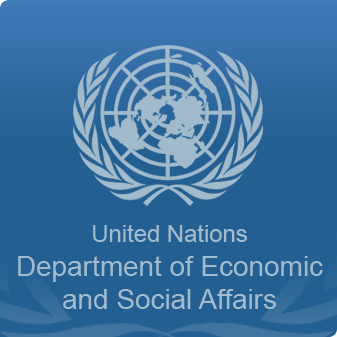 A key focus of the workshop was to understand the United Nations e-Government Survey, which assesses e-Government development across all 193 member states of the UN launched in 2003. The global Survey has three components – Telecom Infrastructure Index, Human Capital Index and an Online Services Index. The Workshop threw up a number of innovative and transformative ideas of which the States have undertaken to serve the Citizens.
The workshop featured presentations by four States, Karnataka, Andhra Pradesh, Himachal Pradesh, and Uttar Pradesh on innovative e-Governance initiatives launched by them to improve service delivery to citizens. The presentation by Karnataka focused on Citizen Centric Services being provided through a mobile one platform, Andhra Pradesh presented on a public grievance redressal system known as Meekosam, Uttar Pradesh shared its experience on IT and e-Governance initiatives aimed at creating a conducive environment for e-Governance including fiscal incentives and "Citizen First" programme and Himachal Pradesh on an online application system to register complaints.
IndianBureaucracy.com wishes the E-Governance initiatives the very best.