The Power of She | Interactive Session on Women Empowerment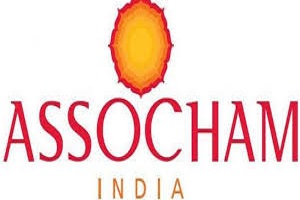 "Don't get bogged down by the notion of limits, there aren't any" is the quote by Sunita Williams, the very famous female  American Astronaut of Indian origin who is also the recipient of various prestigious awards like the Padma Bhushan & Medal "For Merit in Space Exploration" by Russia.
The position and status of women all over the world has risen incredibly in the 20th century. The credit goes to the education which has become the right and ideal channel for awakening and promoting the retention of constitutionally guaranteed gender equality on all fronts.
The number of women are increasing and gradually seen marching into domains which were previously reserved for males (police, navy, astronauts, pilots, chartered accoun­tants, authors, journalists, air-force, commandos). The recent examples of Smt. Nirmala Sitharaman our First Female Union Minister for Defence, Govt. of India and first-ever woman navy pilot, Ms. Shubhangi Swaroop are the most motivating example for women of India today. In spite of their increasing numbers in every field, women still remain perhaps the world's most underutilized resources.
We are happy to inform you that ASSOCHAM Western Council had received an overwhelming response to the firsts series of this event last year in 2017 with Chief Guest Smt. Anandiben Patel and other record breaking women dignitaries like Dr. Sarika Mehta and Ms. Dhyani Dave, who were felicitated for their achievements by ASSOCHAM "Mahila Shakti Awards".  Taking into consideration the response and request from the female fraternity and media from Gujarat, ASSOCHAM once again has announced the Mentoring session for women "BEYOND PINK (Series 2): THE POWER OF SHE (SOARING HEIGHTS OF EMPOWERMENT) on March 8th, 2018 at Hotel Pride Plaza, Ahmedabad.
We have invited Smt. Pratibha Devisingh Patil Former President of India & Smt. Smriti Irani, Union Minister for Textiles, Government of India, to inaugurate the session. The session will mark presence of key women entrepreneurs, journalists, authors, police officers, authors, social activists and entrepreneurs who will share their journey, experience to motivate women of India.